As to why I grumbled at this Ebony cover featuring Gaboure Sidibe: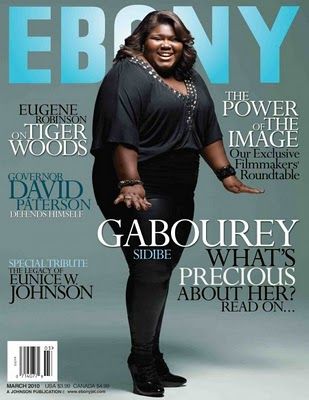 It's the caption.

Because when I see the words "Gabourey Sidibe... What's precious about her? Read on..." what I read is "Let us tell you what's 'precious' about her, because you

obviously

can't see it from just looking at her."